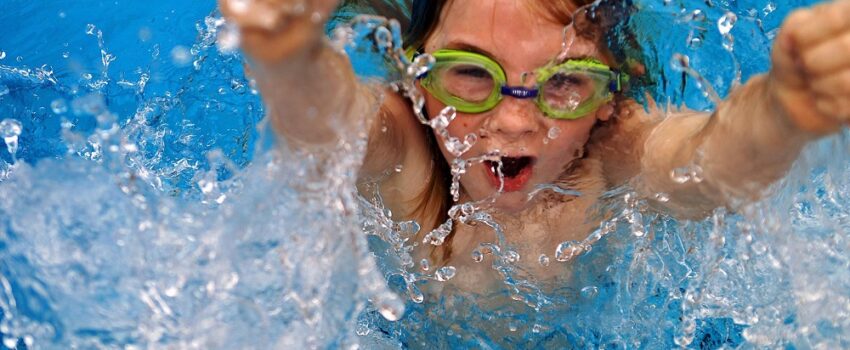 Splash Academy is the most modern concept of: education, sports and health for children, a facility designed and built to the highest standards in the field, equipped with the most advanced and unqualified water treatment system, state-of-the-art equipment and pediatric medical recovery therapies, and the highest degree of biosecurity. The complex offers a wide range of services exclusively for children: aquatic education for babies, swimming, gym with professional equipment (Panatta Kids), pediatric kinesio-prophylaxis, kinesiotherapy, aquatic therapy, pediatric medical recovery in aquatic environment, pediatric medical recovery using advanced technologies that incorporate virtual reality, postural assessment and musculoskeletal system assessment, as well as tailor-made programs (control of child obesity, ADHD, autism). We created programs for both clinically healthy children and babies, as well as and those who suffer from various conditions or disabilities and who we truly believe we can help have a normal life. We offer specialized programs, with advanced and unique technologies, a motivated and motivating team as well as all the necessary logistics and adapted to sports and medical activities.
Our philosophy is based on a complex concept of safety, health and harmony with the environment. This concept of biosecurity, intended exclusively for pediatric facilities is based on the identification of hazard elements, control of vector circulation and corrective transparent actions, implemented continuously. I called this philosophy "SAFENOLOGY". You will find out what makes us different from any other facility you have visited by browsing the explanatory content of the site, taking a virtual tour and, why not, paying us a visit (see the concept of biosecurity).
The Splash Academy complex consists of 2 indoor swimming pools and aquatic therapy, with the most advanced chemical-free water treatment technology available at the moment (used exclusively for babies 5 months + and children), social facilities at the highest standard of safety and comfort, which ensures adequate filtering of users, a professional gym for children aged 4 years + (Panatta Kids), the most modern clinic for pediatric prophylaxis and medical recovery, which uses for the first time a combination of aquatic environment and virtual reality technology (www.aqua-kinetic.ro),  a vitamin-bar, and a restaurant area (www.classicfood.ro) .